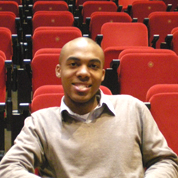 "Through OCW, I am part of a movement to help make education free and available to the world."
— Clinton Blackburn
MIT student
United States
MIT is a 501(c)(3) institution, and your gift is tax-deductible within the limitations of U.S. federal income tax laws. Our tax identification number is 04-2103594.
You will receive a receipt from the MIT Alumni Association after making your gift.
Secure transactions managed by: